East Bay Area Homes Selling $1 Million Over Asking Price 
The housing boom sparked by the Federal Reserve during the virus pandemic was built on historically low mortgage rates and record low inventory as city-dwellers moved to rural areas amid remote-work phenomenon. 
According to San Francisco Chronicle, the East Bay area or the eastern region of the San Francisco Bay Area has been an area of extreme housing market euphoria as some homes are selling more than $1 million over the list price.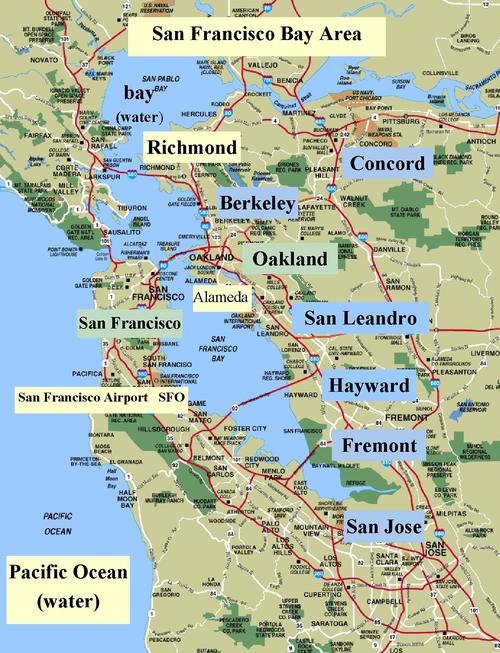 Josh Dickinson, the founder of real estate agency Zip Code East Bay, said it's pretty common to see a home go $1 million over list price. "When my clients see a house for $1.9 million, they're almost conditioned to think it'll go over $3 million in Piedmont or North Berkeley," he said. 
This year, Dickinson said, a fierce bidding war between "frantic" buyers is absolutely crazy. Buyers are becoming super aggressive in how they submit offers, he added. 
"I think I could pull up the MLS and pull up a dozen [listings] that went more than a million over this year so far," he said. "Most of them had the 'it factor,' but some of them were just in the right place at the right time."
Dickinson said people are searching for amazing views and a spacious backyard in a post-COVID environment. More importantly, there needs to be enough space for at least two home offices. 
"Even we don't know as savvy agents. We don't know when the thing is going to go bonkers," he said. "We just try to let the market do its thing."
Record-low inventory, low mortgage rates, and urban flight have been the perfect cocktail for the East Bay boom. 
In April, a five-bedroom home in the Elmwood neighborhood of Berkeley sold for $3.15 million, in an all-cash deal, with a listing price of $1.995 million. Since March, at least 20 properties have sold for more than $800,000 over the listing price, and six of those went for $1 million or more over the asking price three in Berkeley, three in Oakland, one in Piedmont.
Redfin real estate agent Ena Everett said the East Bay market is becoming a lot more competitive. "In Oakland and Berkeley … people could expect homes to go 20% over asking on a pretty regular basis," she said. "Now that the supply is a lot smaller, instead of 20% over, it's common to see houses go for 10 to 40% over asking or more."
Overall, Bay Area home prices increased by 6% as compared to the same time last year.
We noted not too long ago, an uninhabitable shack in the Bay Area was listed for $575k. 
This year, housing prices have been so absurd that Case-Shiller, US home prices in 20 major cities are up a shocking 11.10% year-over-year.
This is the fastest YoY rise since March 2014.
Away from the 20 major cities, prices are rising even faster, up 11.22% – the fastest YoY price appreciation since Feb 2006…
… but as we all know, manias don't last forever and today's housing boom may have just had a wake-up call from Treasury Secretary Janet Yellen, who said (but has since walked back) interest rates might have to rise to prevent any significant inflationary impact. 
Tyler Durden
Fri, 05/07/2021 – 22:00