China Issues Rare "Strong Warning" To Japan As Disputed Island Incidents Escalate
Tensions have been on the rise in the past days between China and Japan, especially after China's defense ministry issued a Tuesday night warning for Japan to "stop making provocative moves" and to immediately halt its rhetoric condemning Beijing's claims to disputed uninhabited islands in the East China Sea.
The statement said that "China's defense department stressed the fact that the Diaoyu Islands and its affiliated islets are all China's inherent territory," according to spokesman Wu Qian. It asserted: "Japan should stop all provocative moves involving the Diaoyu problem" — which Japan calls the Senkakus.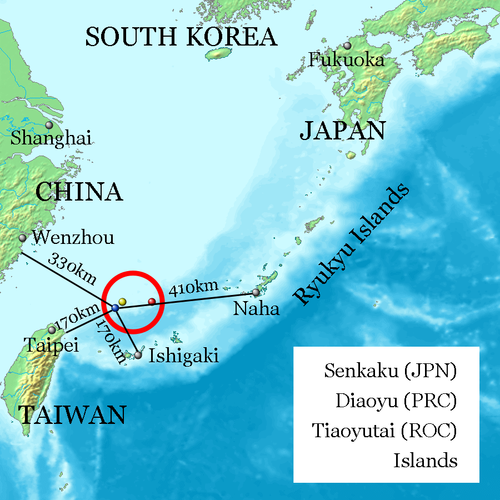 Further according to a read-out of the message: "The Chinese side also expressed strong dissatisfaction and serious concern over its recent series of negative moves against China and asked Japan to abide by international relations criteria, stop smearing China and take practical actions to maintain China-Japan relations."
China has spent years warning Tokyo over the islands which have been contested for over a century, and are also claimed by Taiwan. The United States officially recognizes Japan's claims over the uninhabited islands, with Biden previously reiterating America's commitment to protective them in accord with Article 5 of the US-Japan Security Treaty.
Beijing's direct "strong warning" to Japan this week has been widely deemd a very "rare" move which is being interpreted more broadly as China's maneuvering to prevent Japan from following Washington's lead in strengthening ties with Taiwan.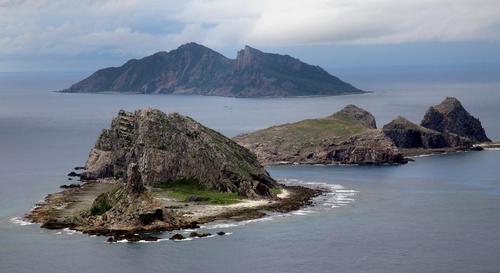 Despite Japan laying claim to the islands since 1895 China began strongly reasserting claims especially in the 1970s, triggering a crisis which became more acute after in 2012 when Japan's government purchased three of the disputed islands from a private owner. 
The area is considered potentially resource-rich, including likely oil and gas reserves, along with being considered excellent fishing grounds and close to key shipping lanes. 
Footage of prior encounters between the rival vessels…
There have been frequent hostile encounters and incidents between rival Japanese and Chinese vessels over the years with the latest involving the Japan Coast Guard warning off two Chinese government ships on Monday. Tokyo called it another "illegal intrusion by Beijing".
Tyler Durden
Thu, 04/01/2021 – 17:20